This guide will walk you through a swap transaction using the DEX website and the WebAuth.com Wallet (Android and iOS).
Before starting
Overview
Detailed Steps
Navigate to the Metal X website.
Tap on the Swap tab.
A new page will pop up. Back on the web page, click on 'Connect Wallet' in the top right corner of the screen. Select 'Mobile Wallet' to bring up the QR Code that will connect your WebAuth wallet to the site.

In the WebAuth.com wallet, tap on the dashed square button on the bottom toolbar to bring up the QR Scanner.


Use the scanner to scan the QR code on the web page and tap 'Authorize' in the WebAuth.com wallet.



Great! You're now logged into DEX site using the

XPR Network

Signing Request! The funds in your wallet are now available to use in Swap!
Next, we will complete a transaction inside Swap:
Select the cryptocurrency you would like to swap in the top window and select the cryptocurrency you want to receive in the bottom window.

Enter the quantity and the exchange value received will be calculated automatically. Once you're ready to initiate the trade, click 'Swap".

ℹ️ You might have noticed that I only swapped 1 XPR which came to less than a penny. With the Swap, you don't have to worry about outrageous gas fees. You can even swap fractions of a penny!

On the web page, a timer for 2 minutes will appear. Grab your mobile device and open the WebAuth.com wallet, tap 'Authorize', and authenticate before the 2 minutes expire.



Success! Your swap settles instantly and best of all, you paid 0 gas fees!
That's it! Your swapped coins will be waiting for you in your wallet.
Troubleshooting
In the event the XPR Network Signing Request screen does not pop up for you, you have the option of manually signing in using a QR code by selecting the option underneath the timer.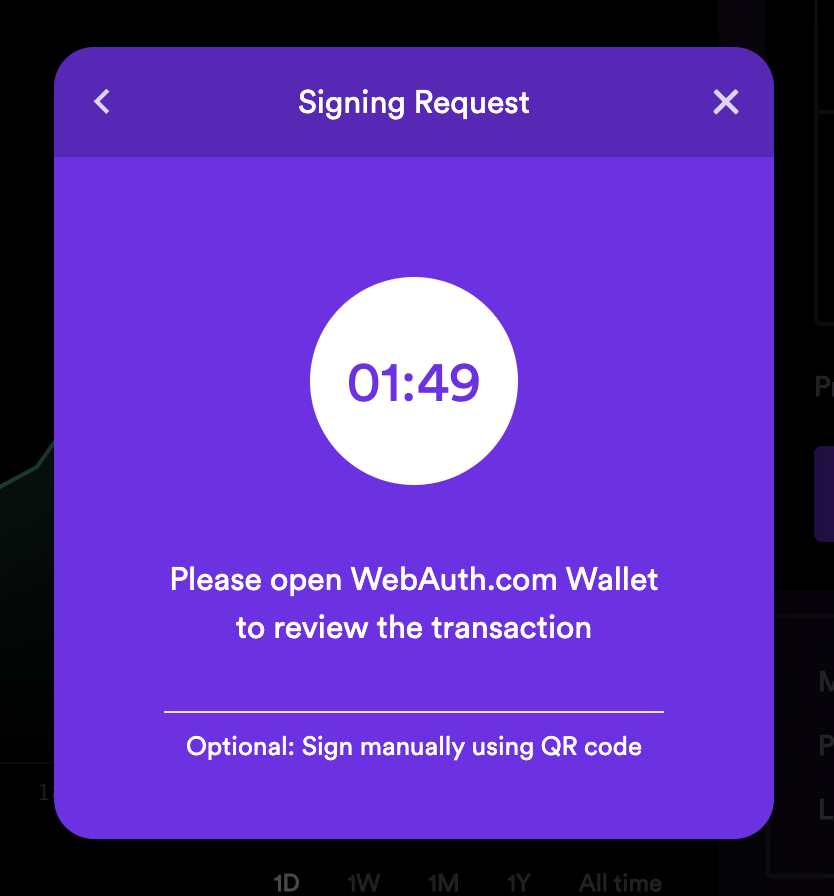 If you have any questions about this guide or just want to say "Hi", follow our Metallicus Client Services+ Help Center on X (@MetalHelpsMe) to stay up to date and learn how to get the most out of your XPR Network experience!