This article will outline how to register all of your XPR Network accounts on the WebAuth web browser, providing you with another option to connect your wallet and authorize transactions within the XPR Network ecosystem.
⚠️

Private keys cannot be obtained from the WebAuth browser wallet. Make sure to backup your private keys from the WebAuth mobile app or immediately when prompted during the process of creating an account.
⚠️ You should only add XPR Network accounts that

you

own and no one else's. To keep your account secure,

never

share your XPR Network account credentials, Mnemonic Phrases or Private Keys with anyone else for any reason.
Before starting
Let's Get Started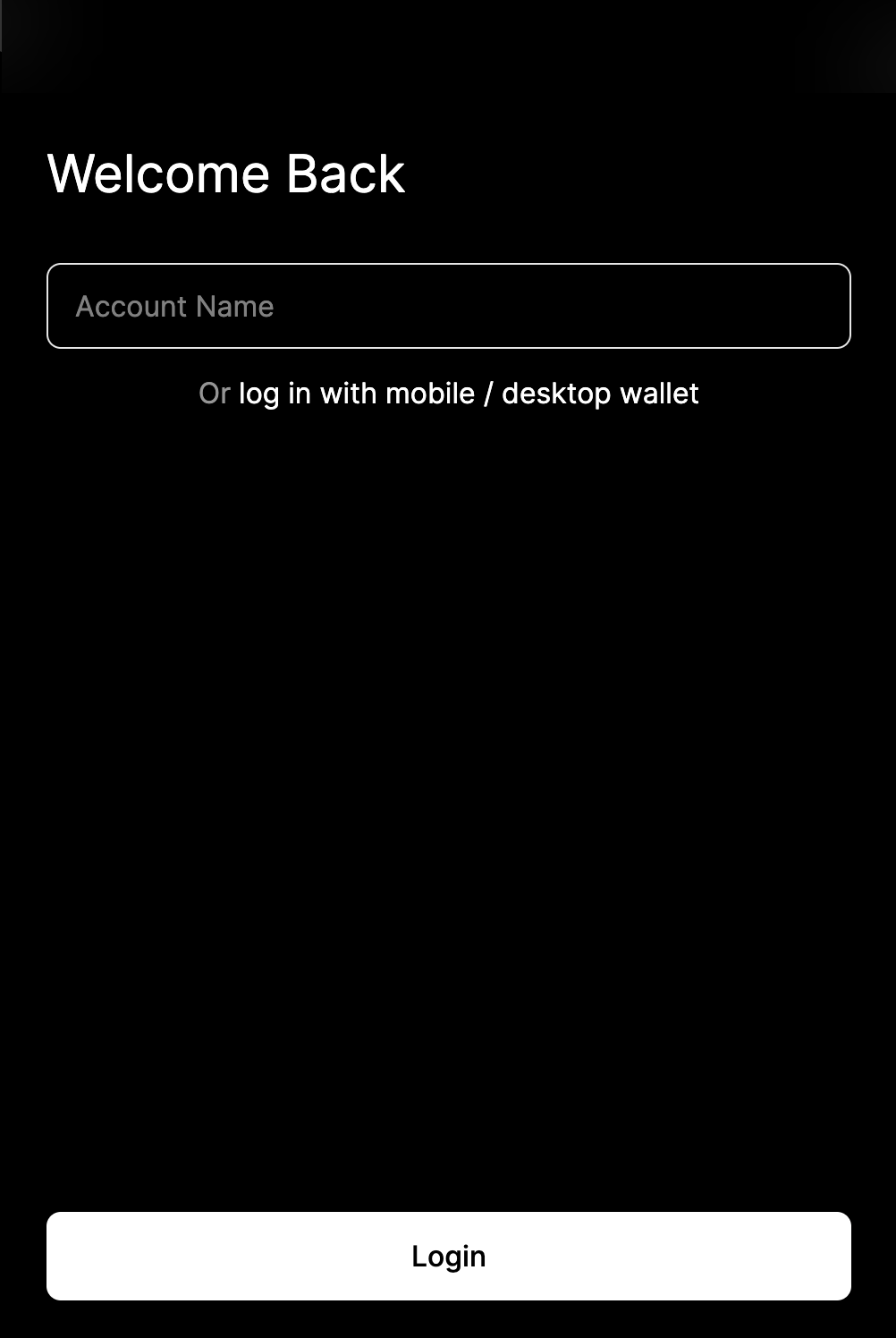 Go to WebAuth.com/login via your web browser
Log in to your XPR Network account

Option 1: type in your XPR Network username (the '@' is pre-filled)
Option 2: click the 'log in with mobile wallet' and scan the QR code either through your WebAuth or Anchor wallet

Go to the 'Mnemonic' section in the upper-left corner and it will prompt you to enter the 12-word Mnemonic Phrase that you saved and backed up when first creating your XPR Network account

The Mnemonic Phrase is given to new accounts created on WebAuth; older XPR Network accounts were given a Private Key.
If you only have a Private Key, you can also enter it in the Mnemonic Phrase field



Click 'Recover' and it will reveal your Public and Private Keys associated with your account
Click the Account dropdown menu in the upper right corner of the page to see your active account(s):

To add more XPR Network accounts, you will need to log in to your other accounts and repeat all the steps above
You should now see your accounts registered on WebAuth.com by clicking the Account dropdown menu in the upper right corner of the page. You can now use this option to authorize transactions anywhere on XPR Network without needing your WebAuth mobile wallet app!
Click here to learn how to add/register your device(s) to your WebAuth.com account!
When connecting your wallet anywhere in the XPR Network ecosystem, you can now choose the 'Web Wallet' option to connect your XPR Network account!
If you have any questions about this guide or just want to say "Hi", follow our Metallicus Client Services+ Help Center on X (@MetalHelpsMe) to stay up to date and learn how to get the most out of your XPR Network experience!